Welcome to the Luca Bortoluzzi page!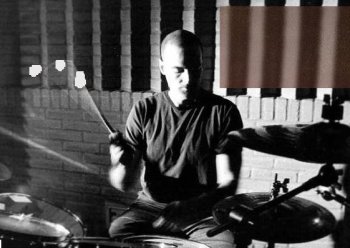 Nato a Lugano (CH) si è trasferito negli Stati Uniti al Percussion Institute of Technology di Los Angeles dove si diploma in batteria moderna con Honors Vocational e vincendo il Jazz stylist Award per l'anno 1989-90.
Allievo di Peter Erskine, è specializzato negli stili Funk, Jungle e Blues.
In Italia ha intrapreso una intensa attività concertistica collaborando con artisti come Emil Richards, Pitura Freska, KayFoster Jackson, Vincent Williams, Moulaje Ninag, Ricky Gianco, Sandro Gibellini, Enrica Bacchia, Pietro Tonolo, Marco Tamburini, Joice Jule, Enrico Crivellaro, Alberto Negroni e molti altri.

Dal 1996 è endorcer per la UFIP (www.ufip.com). Grande padronanza tecnica feeling e "power groove" sono i particolari che lo contraddistinguono.



Torna alla home page dei Blues Makers