Welcome to the Marco Friso page!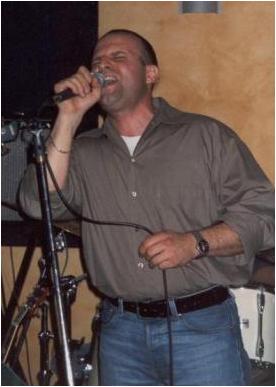 Marco Friso inizia come cantante autodidatta, dopo alcuni anni frequenta i corsi di canto jazz presso la Thelonious Jazz School sotto la guida di Luisa Longo.
Fonda poi con il chitarrista GIANNI CORRADO la blues band nota con il nome di "SSSH!!! Blues Band" con la quale suona nel vicentino e non solo. Con questa band inoltre ha l'occasione di suonare come gruppo spalla del cantante armonicista blues dalla Louisiana LAZY LESTER.
Ha suonato in session con Alessandro 'Cocco' Marioni, Roberto Buttignol, Carlo Zambon.

---

Torna alla home page dei Blues Makers